Auto Accident in Florida 
Florida ranks third in the list of the most dangerous states to drive in the USA. U.S. Route 1, which runs along the Florida east coast, is the deadliest highway in the country. Moreover, Florida has three more highways on the list of top 5. 
These statistics reflect the fact that you are at high risk of accidents in and around Florida. Auto accidents are sudden and occur without any warning. Your body is unprepared for the sudden change in the situation and its impacts. 
The result of the accident can be dangerous. If you are lucky, you may get minor injuries such as a tear of a muscle or a bone fracture. If you are not, your body can get immobility.
Auto Accident Injury Doctor Fort Lauderdale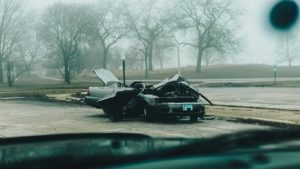 It seems to be a miracle if you do not get severe injuries in the accident. However, there can be an internal injury that you cannot feel at the moment. Therefore, it is essential you go to an auto accident injury doctor in Fort Lauderdale, Plantation, or anywhere near you to examine your body. 
Dr. Jeff Steinberg, MD, is a car accident doctor Fort Lauderdale. With his expertise, he can diagnose your pain areas and treat them with utmost care. Get in touch with him for your Fort Lauderdale auto accident injury treatment.
Common Auto Accident Injuries
You may get serious and painful injuries in an auto accident. An auto accident chiropractor can assist you in identifying and treating them. A few of the common auto accident injuries you may get are – 
Scrapes and Cuts

Broken Ribs and Other Bones


Internal Bleeding

Knee Trauma
Our Fort Lauderdale Car Accident Doctor Helps You Recover Injury
Being involved in an auto accident can cause physical injuries. With injuries comes mental stress about the things you need to deal with. 
At the auto accident injury clinics in Plantation and Fort Lauderdale, Dr. Jeff Steinberg, an expert chiropractor, recognizes internal injuries in their early stage. He aims at employing a holistic approach to healing the injuries of his patients. Before suggesting a treatment, he evaluates the injury through different medical techniques. His objective is to provide every patient with the right treatment before the injury gets worse. 
5 Reasons to Visit a Chiropractor After a Car Accident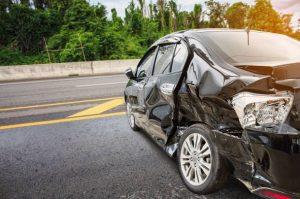 You should schedule an appointment with a Chiropractor for a Fort Lauderdale auto accident injury treatment for the following reasons – 
To treat headaches and migraines

To treat hidden injuries

To prevent tissue scarring 

To reduce inflammation 

To receive an attorney referral 
Visit the auto accident injury clinic in Fort Lauderdale for easy and fast recovery. 
Contact Our Auto Accident Injury Clinic in Fort Lauderdale Today!
Neurologist Fort Lauderdale Dr. Jeff Steinberg is an expert auto accident injury doctor in Fort Lauderdale with years of experience in the chiropractic medical industry. If you have faced an auto injury accident, make an appointment for Plantation auto accident injury treatment.
For auto accident injury treatment, you can contact our auto accident doctor Plantation at 954-900-6699. Schedule An Appointment
FAQs
What is the average settlement for a car accident with an injury?
The average settlement for a car accident in Florida is about $15,000. When injuries are severe, the average settlement is higher.
How much does auto insurance pay for pain and suffering?
The auto insurance company often assumes that:
Injuries that require major medical treatment cause more pain and suffering than those that require minimal treatment, and

The lengthier the recovery time, the more the pain and suffering.
These factors affect the value of your injury claim. They may use a car accident settlement formula to calculate pain and suffering damages.
How are accident injuries treated?
Medical emergency services are provided depending on the severity of your auto accident. During the Plantation car accident injury treatment, the doctors perform a physical evaluation and conduct necessary diagnostics to recognize the injury. They develop a customized Fort Lauderdale car accident injury treatment plan keeping the needs and lifestyle of the patient in mind. 
How long after a car accident can you claim injury in Florida?
The accident injury victims in Florida have four years from the date of the accident to bring a lawsuit against the guilty party.
What kind of damage is emotional distress?
The following is the list of symptoms of emotional distress:
Fear

Humiliation 

And other psychological issues.
Call us at (954) 329-0053 to schedule an appointment at Jeff Steinberg MD today.