Our Services for Non-Surgical Orthopedic Treatment in Fort Lauderdale & Plantation
Our goal is to provide our patients with holistic health care without expensive and painful surgery, which also takes massive recovery time.
We provide non-surgical orthopedic treatment for:
Tendonitis – We treat a tendon injury and repair the tissue inflammation.
Arthritis – Be it osteoarthritis (OA) or rheumatoid arthritis (RA), our doctors treat it after diagnosing the underlying disease.
Plantar Fasciitis – We heal the tissue inflammation of the heel bone through physiotherapy and stretching exercises.
Joint pain – Be it discomfort, aches, or soreness in any of the body's joints, we diagnose the root cause of it.
General sports injuries – From ankle sprain, hamstring strain, and shin splints to groin pull and knee injury: ACL tear, we provide immediate assistance to treat your injuries.
Carpal Tunnel Syndrome – Our expert doctors are well-trained to treat the numbness and tingling in the hand and arm caused by a pinched nerve in the wrist.
Sprains and Fractures – Be it a sprain or a  fracture, we take the tiniest of details into consideration for your effective treatment.
Stress Injuries – A small crack in the bone can result in major bone injuries. Our diagnosis prevents further cracks and repairs the current one
Non-Surgical Orthopedic Treatments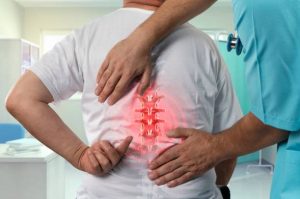 Our non-surgical orthopedics specializes in the following treatments:
Needle aspiration under ultrasound guidance to drain the fluid from the knee joint;
Ultrasound-guided injections for joint and tendon;
Loosening of tight tissues using a joint manipulation procedure.
Joint distension – helps in easy joint movement, stretching its tissue.
Promote healing in patients with chronic tendonitis and osteoarthritis pain using regenerative medicine with platelet-rich plasma (PRP) injections or stem cell injections.
Treatment of chronic pain in the hip or knee using Iovera treatment (freezing) or radiofrequency ablation of small nerves.
Benefits of Non-Surgical Orthopedic
Surgery
Several orthopedic issues can benefit from a conservative treatment measure without surgery since technology has improved.
Here are the benefits of non-surgical orthopedic treatment –
Pain Reduction
Regular therapies can cure and restore typical joint and muscle disorders. The more joint movements and flexing you do, the better it gets. You can also get relief from your pain with exercise and sports injury treatments.
Less Recovery Time
A non-surgical orthopedic eliminates the extensive waiting time for surgery recovery. The treatments offer assistance in eliminating the need for surgical treatments that take long periods to recover.
Improved Life Quality
From physiotherapy to injury prevention, non-surgical orthopedics help you to build strength and flexibility for injury prevention. The treatment supports the knee and joint area and minimizes pain, requiring little to no recovery time.
Consult Non-Surgical Orthopedic in Fort Lauderdale
We bring innovative, proven techniques to the table, along with conventional ones, to provide the best non-surgical orthopedic treatment to our patients. Schedule an appointment with us at steinymd@gmail.com.
FAQs
Who is a non-surgical orthopedic physician?
A non-surgical orthopedic physician is a specialist in sports medicine. They treat a variety of conditions such as shoulder, knee, hip, ankle, back and neck injuries, and other joint injuries and conditions that limit the patient's function.
Do orthopedic surgeons always recommend surgery?
No, orthopedic surgeons recommended surgery only when other more conservative treatments fail to work successfully.
Do all orthopedics do surgery?
Orthopedic doctors diagnose, treat, rehabilitate, and prevent musculoskeletal problems. They also perform surgery when necessary.
What does an orthopedic physician do?
Orthopedic physicians provide non-surgical clinical care for a vast number of conditions that affect the musculoskeletal system. It includes arthritis, bursitis, elbow conditions, fibromyalgia foot pain, fractures, low back pain, hand pain, knee pain, ligament injuries, and more.