Reasons to Visit a Neurologist after a Car Accident
Have you ever been in a car accident? Or witness it yourself? Did you suffer from any neurological injuries? Being involved in a car wreck experience is devastating to our lives. Artificial or natural causes of accidents have caused major injuries. Also, loss of many lives. This article unfolds reasons why we should visit a neurologist. By answering the questions when, why, and more. Stay tuned.
Who is a Neurologist?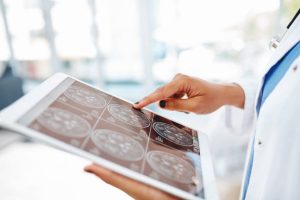 A neurologist is a medical physician who treats central nervous system illnesses. Neurological injuries affect the spinal cord, muscles, nerves, and brain. In most cases, neurologists are always confused with neurosurgeons. Medics who perform neurosurgery are neurosurgeons. They have undergone professional training and surgical internship.
When to visit a Neurologist
If you find yourself in a car accident, you need to see a neurologist immediately. Especially when you have suffered neurological injuries. Most of these injuries need urgent treatment to prevent further complications. Such as infections or internal bleeding. Examples of complications include brain and neck fractures. Soft tissue tears. Concussions and cerebral nerves contusions.
The sooner you see a neurologist after a car crash, the better. Patients who get treatment immediately recover faster. Than victims who escape the accident scene. Patients need to call medical experts as soon as possible. This way, insurance companies may offer to cover medical bills.
Indeed, getting involved in a car calamity results in many disadvantages in life. The main one is that your body is gets physical, emotional and mental damages. Also, there are several things that you will not be able to do. Like taking kids to school or lunch/dinner. Work and job schedule changes. Regular doctor visits may be challenging to handle.
So, patients need to see a neurologist after an auto accident injury. These are the common neurological symptoms experienced after a crash:
• Light hypersensitivity
• Ears ring as a result of car collision
• Dizziness and fainting
• Forgetfulness and lack of understanding information
• Sore muscles
• Numbness of arms, legs, and fingers
The degree of the crash will determine the type of injury. Small bruises are easy to treat while bigger wounds are more complicated. And that is where neurologists come in. Car accidents affect the nervous system. Which joins all parts of the body. That is why when someone experiences such as disaster. It takes time to come back to your normal senses at the scene.
Treatment Plan after getting involved in a Car Accident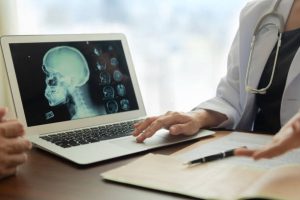 This is the most important role of neurologists. First, the medical experts will observe the patient for any symptoms. During this time, you will brief where you feel the pain originating from. After the source is confirmed, the doctor will develop an effective treatment plan. It all depends on the type of injury.
The main advantage during medical examinations is that experts usually think long-term. The physician will try to prevent further complications. Which may be a problem in the future.
So, we all desire safety right? But car accidents are part of our lives. We have to be cautious while driving. In case a car crash occurs, neurologists should be the first help to call.
Contact Dr. Jeff Steinberg For More Information
Dr. Jeff Steinberg is an expert neurologist Fort Lauderdale with years of experience in the chiropractor medical industry. Contact us at 954-900-6699 for more information.