Can a Neurologist Diagnose Autism
Making a diagnosis can make such a huge difference in the life of a child who is suffering from autism spectrum disorder (ASD). Most times, it is not very easy to make a diagnosis for autism. There are no lab tests that can be done to decipher whether a child is suffering from this disorder. There are therefore quite a number of professionals who are well-equipped to be able to make a diagnosis of Autism Spectrum Disorder. Each of these different professionals has specific training that makes them eligible to have the know-how of making an accurate diagnosis. By the end of this article, we shall know for sure, if a neurologist diagnoses autism is something that can be can be done for sure. Let us find out more about this.
Just How Exactly is Autism Diagnosed?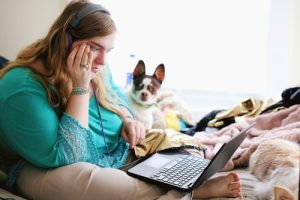 There are quite a number of professionals who work with different people who are on the autism spectrum. A child may be taken for testing after concerns from either a teacher, nurse, parent, doctor, or any other practitioner who may be in close interaction with the development of the child. At such a point as this, an evaluation from either a pediatrician, psychiatrist, primary physician or neurologist may be required.
Since there is currently still no definitive test that can be done to diagnose autism, the only way this can be done is by carrying out a number of professional healthcare assessments. This is mostly to be done on the different developmental milestones that the child is supposed to have achieved by a certain age.
The developmental screening is what is going to work best as a diagnostic evaluation to see if the child is autistic or not. Neurologists often play a very important role in this, because they are the ones who are able to test to check if the child has any illnesses or conditions; that may lead to any disturbing behaviors or even delays in their normal development.
Specific Professions that are important in the Diagnosis of Autism
Discussed below are some of the most instrumental professions that are important in helping out to diagnose autism:
Psychiatrists
Psychiatrists often play quite an important role in the diagnosis of this disorder. They, therefore, help in making earlier discoveries about it, so that intervention can be reached out, at a much earlier stage. They are mostly specialized in making diagnoses and treatment of things such as feelings, thinking, and behaviors that are most likely to affect the children. They, therefore, go a long way in helping the children to manage this condition, mostly using psychotherapy and certain necessary medications.
Neurologists
Neurologists play a very important role in terms of making the diagnosis for autism. They mostly do this by ruling out any neurological disorders that may be because of the symptoms that a child may be displaying. Through these many developmental and neurological tests, it then becomes quite easy for a neurologist to be able to make a diagnosis for autism. This, therefore, means that neurologists are indeed able to diagnose, manage and treat all neurological conditions including autism.
Contact us at Jeff Steinberg, MD
Our Neurologist Fort Lauderdale Dr. Jeff Steinberg, MD, is an experienced sleep disorder specialist assisting patients for a seamless and stress-free sleep disorder treatment. Schedule your appointment with us!